Whether you are looking for a relaxing holiday or just want to be active during your stay, you will find it in Latvia
Our holiday house "Forest Retreat" is situated in a quiet forest near the Latvian town of Baldone. This accommodation is perfect for families or small groups. A total of 16 persons will find enough space in our holiday home. Larger rooms like the kitchen and the living room offer a common place to spend quiet evenings together. Due to our modern and warm decor, every guest should feel very comfortable.
In addition, the "Forest Retreat" includes an outdoor terrace, a Latvian sauna and a wooden hot tube that provides additional relaxation.
The town of Baldone is well-known for its natural environment, but the numerous points of interests, leisure activities and the historical background make you an unforgettable stay in Baldone.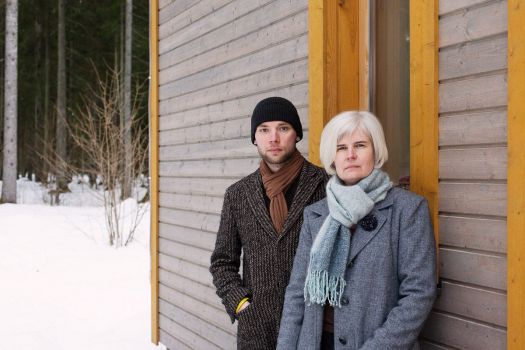 OWNER
Our retreat is owned and run by a family that is represented by your host Zane.
She inherited the land from her grandfather, who bought the propertyin 1938 when Baldone was a famous health resort and SPA.
The construction of the house was completed in 2008.
It is built mainly from ecological materials. The interior and exterior of the house is fully designed by the
family itself and represents what family values and loves, for example, Latvian sauna is integrated in the building, because owners enjoy sauna procedures and are followers of health-wise and green lifestyle.
Green certificate to Zane was given by Latvian president Raimonds Vējonis. Baldones forest retreat received it on 10. Oktober 2015. Green certificate points out that in this tourism destination is operated
eco-friendly without damaging the environment around it and fallowing all the local traditions.
- FAYSAL -

We had amazing time in Alfreds cottage. If you are looking for a nice place for relaxing

this is the place for you. Surrounded by forest but yet close to all thenecessary things (shop,fuel,restaurant)

you need. I am planning to come back here again with my friends.

- LLZE -

We had workshop for 7 people and we loved this place. Calm,

with fireplace and beautiful view to the forest.

- VESA -

The cabin was really spacious and the location was peaceful as promised. We spent 5 days at Baldone

and itwas a relaxing experience. We used the hot tub and sauna every day and went jogging at the nearby areas.